We aim to educate

and inspire higher ed marketers.

We partner with higher ed marketers and admissions pros like you to own the enrollment marketing cycle, from application to anti-melt and beyond.

You don't have to hire DD Agency to execute a high-impact enrollment marketing strategy. We don't use a secret formula — just really good inbound marketing. And you can, too. We have tons of free (yes, free) content that will empower you to build an inbound marketing game plan that converts.
Ever wondered what higher ed benchmarks actually look like?
DD AGENCY'S DEEP DIVE
Enrollment Marketing Benchmarks Report
See how your institution stacks up against other schools across these four primary marketing tactics:
Content marketing: How can you compel prospective students to take action that leads to real conversions?
Event marketing: What does it take to successful promote student recruitment events?
Email marketing: How are prospective students engaging with (all different kinds of) emails?
Digital advertising: Where should you invest in the various options for digital advertising campaigns, and how much are other schools spending?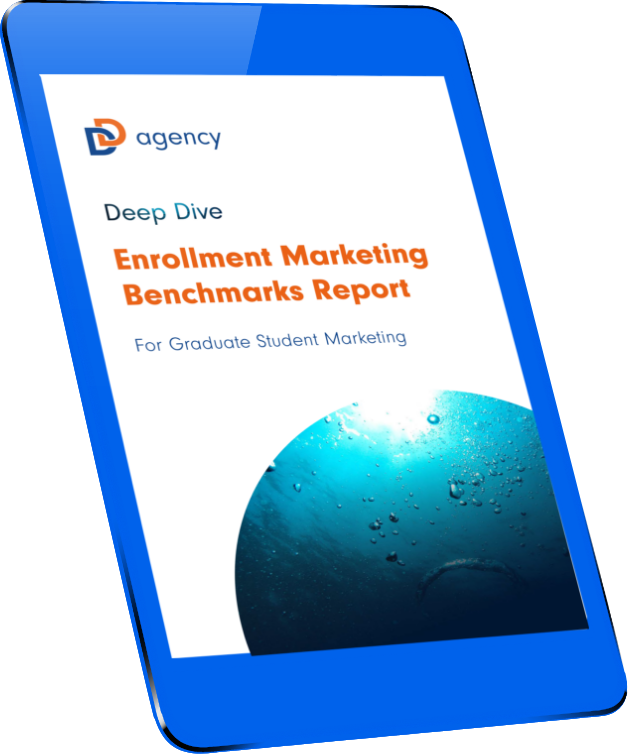 Curious if list buys are still worth it and how to get the most ROI from them?
BEYOND THE BUY
Recorded Webinar Series
Beyond the Buy is a webinar series hosted by Jamie Gleason of DD Agency along with Jack Keltt and Ayo Strange of ETS. In this dynamic series, they explore the nonlinear path to pursuing graduate education and how this may impact you as n enrollment marketer.
These enrollment specialists will:
Explore the newest graduate enrollment data.
Share the motivations and rationale that make the graduate student "being journey" unique for each learner.
Reveal ways graduate programs and GEM professionals should meet future learners where they are as they journey toward inquiring, applying, and enrolling.
Sound like something you'd like to learn more about? Sign up today and go through each episode at your own pace!
Does SEO actually have an impact on enrollment numbers?
DD AGENCY'S NAGAP DECK
How to Grow Organic Search Rankings
This slide deck comes from the NAGAP Conference where Tony Fraga and Katie Boyle, from Bard College, presented on how to grow organic search results to attract and enroll grad students. In this deck we cover:
SEO 101 for Graduate Schools
Bard's SEO Challenges
Leveraging Current Events + Trending Topics
How Bard Nurtured Organic Leads
Tracking the Impact of SEO on Enrollment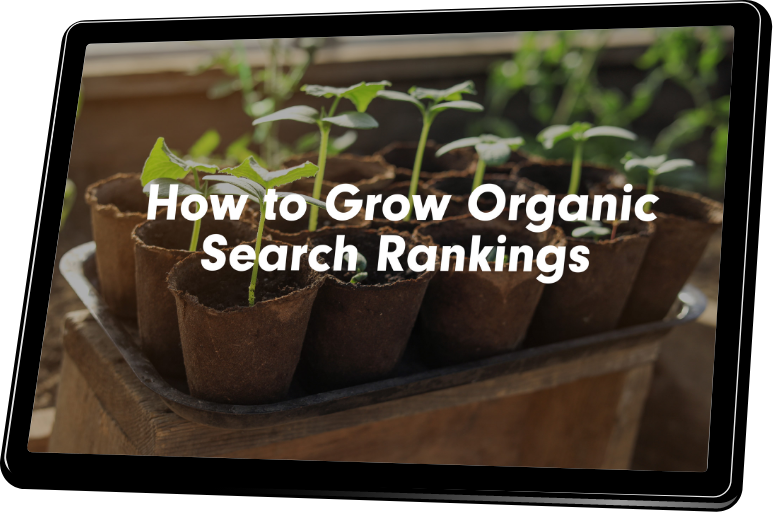 Want More?
Live
Workshop

Have Tony Fraga at your school to present on a topic, answer questions, and help you craft a strategy for the rest of the year that will help you meet your goals and stay on budget.
Conference
Presentation

Are you hosting a conference and would like the DD Agency team to host a presentation on a specific topic? Let's see what value we could provide to help you put on a memorable event!